Dispelling The Magic: Juju The Web Series, Finale & What's Next?
Adulting is be difficult. But add discovering your history through inner ancestral power with Salem descendants hot on your tail as a black milennial woman who cannot make bills, dating whomps, and burnout magically disappear... you've got Juju.
Review by
Carolyn Mauricette
(
@vfdpixie
)
Finale, Part 2: Have You Ever Seen A Witch Go Ape-Shxt?
Part two of the season finale for
Juju: The Web Series
leaves us with a lot to think about.
The women now know they are powerful witches, and the evil forces that are trying to sabotage their efforts to find their power come together to seriously hurt Ally, Yaya and Gigi. You'll see who exhibits their powers to hopefully thwart forces they know nothing about.
I applaud the creators of
Juju
for coming up with such a wonderfully accessible story. From the viewer comments,
Juju
has grown a fanbase hungry for this type of content:
I want to say thank you to everyone that made this happen. The creator, the writers, the actors/actresses, etc. Thank you for something I can enjoy that stars people who look like me. Representation matters and so does talent.
I will be donating because y'all are playing with my feelings on this last episode its like an addiction I have to see more asap
🤣🤣
shoot got me ready to trace my ancestors to see if I have any special powers
😘😘😘👊🏾👊🏾👊🏾
loved this series from beginning to end. LOVE the cast and the main ladies are PERFECT to lead this series. I will definitely donate for future seasons to come. Can't wait for next season! If ya'll are feeling this like I am please donate as well! Great work everyone
A trio of three black women, all there for each other and ready to nurture each other is the salve we need for inclusion instead of watching rich people of colour sneering and fighting each other on "reality" television. As we see the young women heal themselves by becoming more confident in their abilities and under the tutelage of Adaoma, there's a self-discovery involving history and heritage that doesn't come off as preachy, and encourages women of all ages to find power within themselves to be who they are.
My wish list for Juju is more of everything! I hope they get the funding they need because the story is compelling, but needs more fleshing out since the short snippets can make the flow a little disjointed. Perhaps the episodes could be 30 minutes instead of 15, but I also recognize that there maybe restrictions with time and of course, money.
The four main actors perform well, especially Dierdra McDowell (Starz'
Power
) who plays Adaoma. She has had more experience with a decent resume of film and TV behind her, so she can control her energy to bring consistency to the character. I would love to see this for all the cast, workshopping the characters so they have a more focused energy to carry the narrative. The cast are a tight-knit family who are clearly passionate about their characters and roles, so I can only see them grow along with the series.

If you feel the same way about the series, and are really rooting for the story and the people behind the scenes, the creators have a campaign for season two running right now here:
Donate now to see what happens to our three favourite black witches!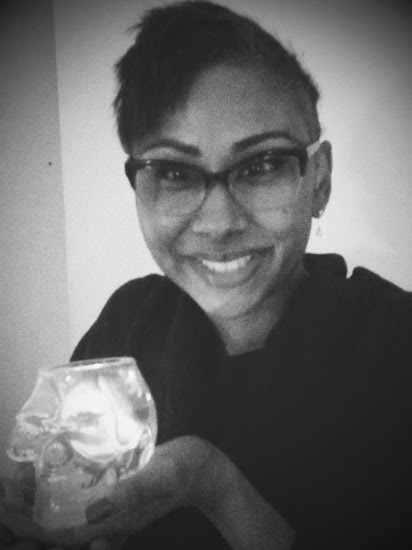 Carolyn is a film programmer for the Blood in the Snow Film Festival and a contributing author to the first edition of the Women in Horror Annual, The Encyclopedia of Japanese Horror Films (Rowman & Littlefield), and The Encyclopedia of Racism in American Films (Rowman & Littlefield). She is a Rotten Tomatoes-approved critic and has also written pieces on diversity and women in sci-fi for

Graveyard Shift Sisters
, film reviews for

Cinema Axis

,
and Rue Morgue Magazine, online and in print, and articles in Grim Magazine. Her focus is on independent and Canadian horror, women in horror, and the representation of people of color within the genre. She has a new site,

View From The Dark
, where she deep dives into race and representation of people of color in genre film. You can follow her on Twitter (

@vfdpixie

)